As the most trusted supplier of conservatories, doors and windows in the Preston area, many of our customers have come back time and time again as they move house or continue to improve where they live. The chances are at some point these custom...
Read More
---
Croft are proud suppliers of RockDoor Preston products to Preston and the surrounding areas. Croft only supply the very best products for our discerning customers. RockDoor are amongst these products as we believe they offer security, energy eff...
Read More
---
When you are choosing products and accessories to enhance your home, your choice of windows can have a dramatically positive impact on the whole aesthetics of your property. At Croft we understand how important it is to make the right choice and...
Read More
---
As the summer months continue in Lancashire, we want to be outside whenever sunshine hits the UK. We also want to be secure in the knowledge that we have useable additional space to our home that is perfect, whatever the weather. The addition of...
Read More
---
When customers come to our Preston orangery and conservatory showroom, a common question is what is the difference? Croft conservatories and Croft orangeries both involve the highest level of craftsmanship and bespoke attention to detail so Crof...
Read More
---
Would you like to discuss adding value to your home with a beautifully bespoke orangery, conservatory, new energy efficient windows, secure stylish doors or smart roofline products? Pop into our Preston conservatory showroom to see a wide range ...
Read More
---
Croft of Preston sliding doors and windows supply the most energy efficient, secure and highly insulated products available. Whether it is a full orangery extension or a single replacement door or window, Croft are the only choice for first clas...
Read More
---
We all want to save money and reduce our energy bills so leading Preston windows supplier, Croft are delighted to announce an A+ energy efficiency rating from the BRFC.
Who Are The BFRC?
---
As one of the longest established window, conservatory and door companies in Preston and Lancashire, Croft has often been the company of choice when it comes to comes to choosing new windows, a conservatory or doors in Preston.
---
Croft is delighted to unveil a new woodgrain colour for windows: Nut tree.
The photo shows the new colour on a barn door in Wrea Green.
On the inside the windows are Kolorbond in Farrow & Bal...
Read More
---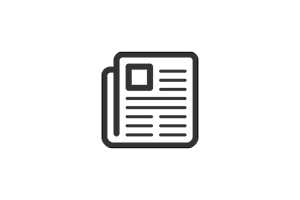 Croft Conservatories Preston are delighted to maintain their high customer satisfaction rating. As one of the longest established companies in Preston they are the trusted, renowned company to go to when it comes to conservatories, orangeries, w...
Read More
---
As another year comes to an end, John Croft, Managing Director of Croft Conservatories, reflects on a year which has seen a huge rise in the number of orders for Croft garden rooms.
A Croft Garden Room combines the lig...
Read More
---
The success of Croft's new luxury window range continues with an installation in Clitheroe, Lancashire. A period townhouse has been transformed with beautiful sash windows which replicate wooden ones but offer an authentic, period timber appea...
Read More
---
Croft has seen an unprecedented rise in the number of sliding doors it has recently installed on conservatories and orangeries.
They seem to be the 'must have' part of conservatories and orangeries, becoming far mo...
Read More
---
Croft Conservatories adds further guarantees for all window installations
Croft's commitment to quality is underlined by the further guarantees it now offers customer in all its windows.
---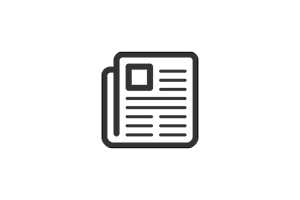 The Croft Conservatories Spring Sale is now on.
As Preston and Lancashire's leading conservatory, orangery, window and roofline company, Croft Conservatories is the well-established, trusted company of choice.
<...
Read More
---
Certass is a competent person scheme covering the installation of replacement windows, doors and associated glazing products in domestic properties, and is licensed by the Department for Communities and Local Government. Established in 2006, Cer...
Read More
---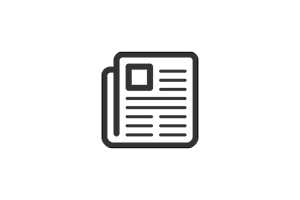 Croft Conservatories New Year Sale… NOW ON
The Croft Conservatories New Year Sale is now on.
As Preston and Lancashire's leading conservatory, orangery, window and roofline company we are...
Read More
---
The summer of 2014 has seen a record number of installations throughout Preston, The Ribble Valley and Lancashire from Croft Conservatories.
Keen to add extra space and value to their homes, customers have ordered cons...
Read More
---
Croft designs and builds stunning 'petite' coloured conservatory
Croft is renowned for its bespoke orangeries and conservatories and over the years has built a wide range of truly unique ones. Croft prides itself o...
Read More
---
Croft Conservatories, the leading window installer in Preston and Lancashire has recently installed its new range of luxury windows in a property in Mellor, Lancashire.
Replacing wooden windows, the new Croft luxury wi...
Read More
---
Croft, Preston launches new luxury windows range
Croft, the leading supplier of windows, conservatories, orangeries and doors in Preston and Lancashire has launched a new luxury windows range.
Read More
---
Stunning contemporary orangery extension by Croft conservatories, Preston
Croft conservatories have completed a stunning extension on a property in Fulwood, Preston.
---
Croft Conservatories can now offer customers a more comfortable, lighter, brighter, warmer and more energy efficient home with their new triple glazing.
Croft conservatories' triple glazing enables customers to save ...
Read More
---
Croft conservatories is delighted to be able to offer triple glazed windows.
Triple glazed windows are up to 40% more thermally efficient than double glazed windows.
---
Make your neighbours green with envy with Rockdoor's new colour – now available at Croft Conservatories, Preston
Chartwell Green is now available as a colour option across the Ultimate, Elite and Select Series of R...
Read More
---
Happy New Year from Croft conservatories
New year…new conservatory? The Croft Winter Sale sale continues 6th January
Croft Conservatories would like to wish all its customers a very happy New Year. We re-open...
Read More
---
Beautifully bespoke
Croft Conservatories is renowned for designing and building conservatories and bespoke orangeries that are truly bespoke. Over the years, owner John Croft has been asked to create truly stunning, unique buildings that...
Read More
---
Croft Conservatories introduces the revolutionary Residence 9 – a new window system designed to replicate the 19th Century Flush Sash Timber Window.
Ideal for use in conservation areas due to its authentic appearance...
Read More
---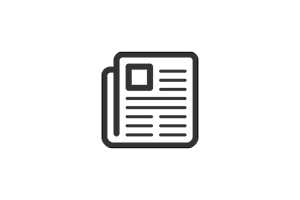 Croft conservatories is delighted to offer customers a range of finance options including interest free credit – for a limited period.
This means a Croft conservatory or orangery or Croft windows, doors and roofline ...
Read More
---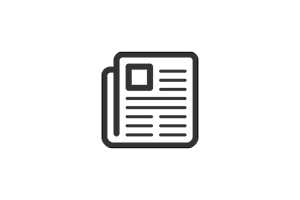 Celebrate Spring and bring the Outdoors in with the Croft Spring Sale
To celebrate spring, the leading conservatory, orangery, window and door specialist is offering up to 33% off selected lines in their Spring Sale.Read More
---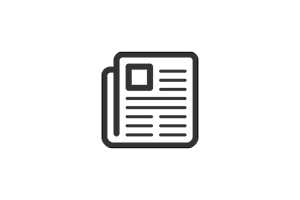 Croft Conservatories Preston, Lancashire, has seen a record number of orders for conservatories and orangeries this year. Despite the current economic climate, Croft has seen a strong rise in orders for orangeries and conservatories and looks se...
Read More
---
Be prepared for winter with energy efficient windows from Croft
By installing energy efficient windows you could improve the energy efficiency of your home, save money on heating bills and become more environmentally f...
Read More
---
Brighten up your life…. Croft offers the ultimate in bespoke coloured PVC windows to perfectly complement your home.
For nearly 20 years, Croft has been supplying and fitting quality windows, doors, ...
Read More
---
When Wendy Shadwell wanted a new orangery she struggled to find a company that could interpret her own bespoke design ideas, " I went to several companies but none of them were able to translate my ideas in to a design. It seemed that I had to...
Read More
---
In addition to building new conservatories and orangeries, Croft also transforms existing conservatories, upgrading the roof system and pelmets to create the perfect living space.
Croft can transform conservatories in ...
Read More
---
Croft Conservatories, the long established Preston window, conservatory and orangery company now recycles all the windows and doors it replaces.
The move means that the company is not only greener but can now boast tha...
Read More
---
Local company Crofts has been awarded the right to label its windows 'Energy Efficient' by the British Fenestration Rating Council (BFRC), which is the body responsible for window energy ratings in the UK.
---
Registered Address: Abacus House, Rope Walk, Garstang, Preston, Lancashire, PR3 1NS
Registered in England | Company Number: 02990942